Il Pellicano Boutique, seven multibrand shops on Ischia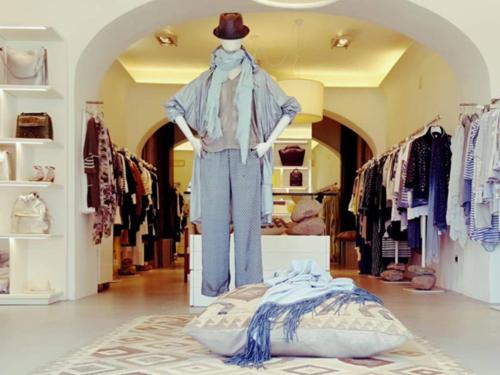 WOMEN BRANDS
Malìparmi-Seventy-Alysi-Fuzzi-Pianura Studio-Fabiana Filippi-Cinelli Studio-Adele Fado-Hoss-Ermanno Scervino-Miyake-Aleanto-Eddy Daniele-Grevy-Ash-Lamberto Losani-Lorena Antoniazzi-Herno-Snobby Sheep-Cover50-Peserico-Le Sarte Pettegole-Henry Beguelin-Jamin Puech-Stuart Weitzman-Faliero Sarti-Amina Rubinacci-Boglioli-Nanni-VDP-Annacleire-Cristina Durio-Stefania Carrera-Rossopuro-Salvatore Santoro-Wood-Amedeo Ferrante-Guxy-Marisa Monti-Malo

MEN BRANDS
Eleventy-Heavy Project-Massimo Laporta-Giemme Corporation (Discrimination Less)

OUR BOUTIQUES
Piazza O.Toia, 4 S'Angelo d'Ischia
Via C.Maddalena, 32 S'Angelo d'Ischia
Corso A.Rizzoli, 144 Lacco Ameno d'Ischia
Via Avv. Regine, 34 Forio d'Ischia
+39 081 904368
boutiqueilpellicano@gmail.com

www.boutiqueilpellicanoischia.com
Alex-Ball Milano, exclusive boutique on Ischia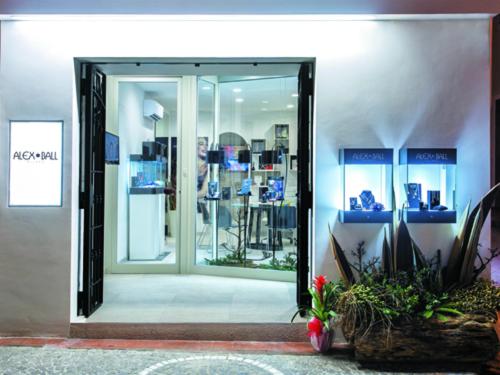 Women are works of art, diamonds which sparkle, spheres made magical and perfect.
This is the
luxury
of narrating a
fairy tale
which never goes out of
fashion
.
Our collections are a continuous search for style. Our designs are unique and unmistakable.
ALEX•BALL Milano is outside the box. Our strong and extravagant identity is recognisable from a distance.
Via Vittoria Colonna 230 - Ischia (NA) CAP 80077
+39 081 993500
ischia@alexball.it
www.alexball.it